This post is part of our Adventure travel series by Jane Freeman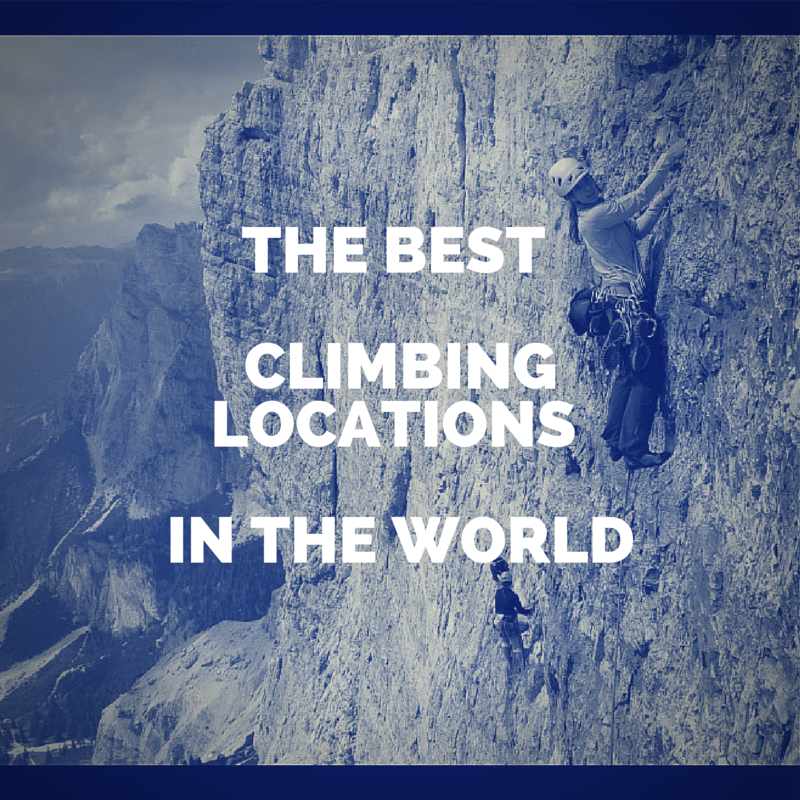 Whether you have just taken up rock climbing or you have years of experience, it is important that you have as much information as possible about each of the locations you are thinking about climbing at. There are many different places around the world that offer amazing scenery and challenges for climbers, so you will definitely want to take at this list before deciding where to go. Depending on the amount of climbing experience you have, you will want to pick the location you visit very carefully. Here are some of the best climbing destinations in the world along with options for guided climbing holidays.
Kalymnos Island, Greece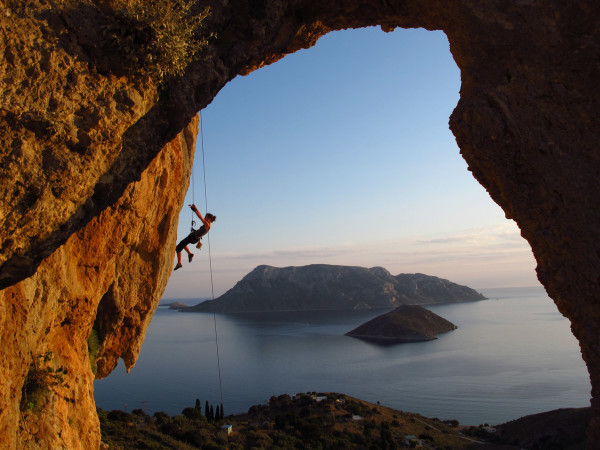 With seemingly endless walls of limestone and over a thousand different sport routes, Kalymnos Island is an extremely popular climbing location and is one of the best in the Mediterranean. This island offers a number of climbing spots that are easy to access, making it a good choice for both beginners and more experienced climbers. Most of the best routes on this island are located near the town of Massouri. There is a diverse selection of climbs that you will be able to choose from, ranging from slab-filled technical routes to overhangs that will challenge even the most seasoned climber. Kalymnos Island is a year round climbing location and the best time to visit is outside of the summer season, which is when most people tend to go there to climb.
The climbing areas on Kalymnos Island are broken up into 4 different areas. You will find that there is a large concentration of crags located above the villages of Myrties, which is perfect if you are looking for all of the climbing excitement you can handle. All climbing areas can be reached from Masouri by foot, so the approach shouldn't take you longer than 20-35 minutes. The limestone rocks on this island can be sharp, so you will want to be mindful of that when you are climbing. There are plenty of routes to choose from, so take one that matches your experience and comfort level. The area is also a good option for winter climbing.
Cochamo Valley, Chile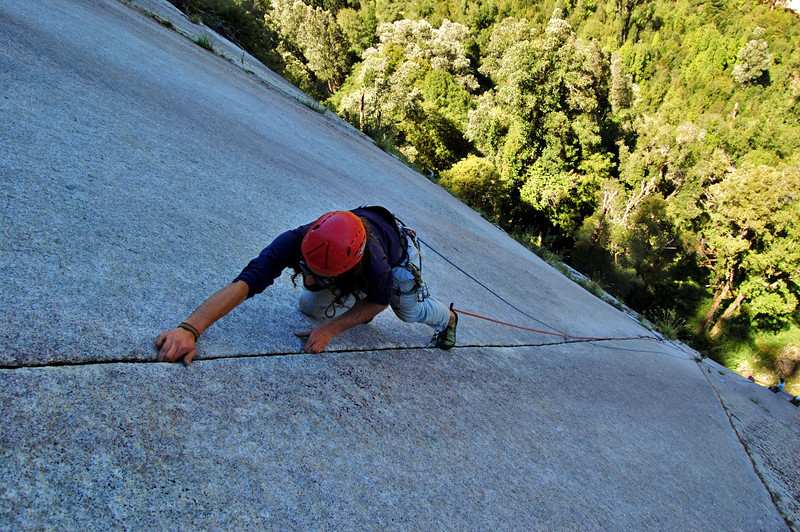 The Cochamo Valley's thousand-meter walls and granite crags make it one of the best and most popular climbing locations in the world. Chile's glacier-filled National Park offers some amazing climbing opportunities with none of the restrictions of its U.S. cousin, Yosemite. There are 200 different big-wall routes you can take, so you will have no shortage of options. No Hay Hoyes (5.11a, 6 pitches) and E.Z. Does It (5.10d, 10 pitches), are just two one of the more popular big-wall routes that Cochamo Valley has to offer.
When it comes to cragging, you will have more than 100 different routes to take, ranging from 5.6 and up. There are sport routes, mixed (bolts and gear), and all gear cracks for your climbing pleasure. There is one wall in particular called the Pared Seca that is dry and climable even when it rains. If you want to visit this location just to crag, it is highly recommended that you bring a small rack. You can access route topos and descriptions at the Refugio Cochamo library, and the digitalized high resolution topo images are located in the climbing topos section. If you are already familiar with Yosemite Valley, you will find that this location is quite similar, though there are still a lot of differences. The breathtaking landscape and variety of routes make Cochamo Valley one of the best places to climb in all of South America.
The Dolomites, Italy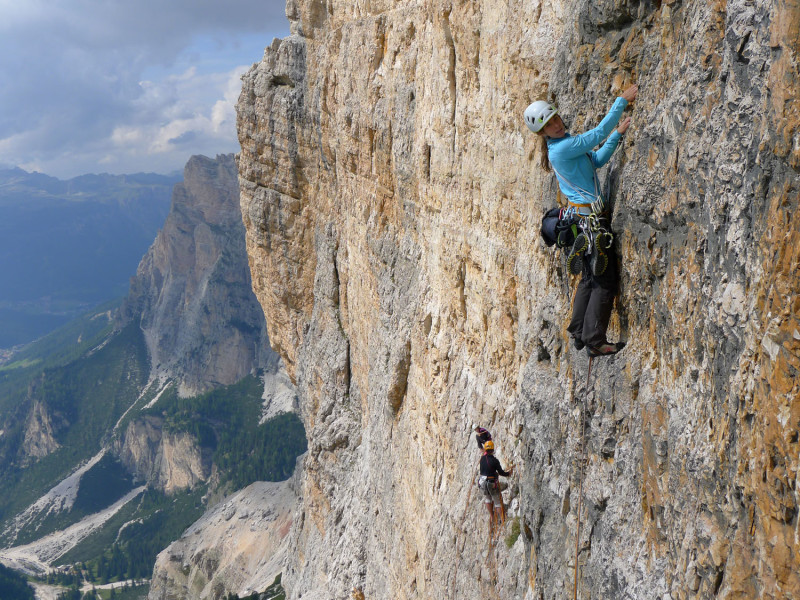 The Dolomites offer some of the best climbing in Europe and are located a little bit south of the Austrian/Italian border. This expansive area is made up of vertical limestone peaks, many of which are a stunning 3000 meters above the rolling Alpine meadows below. Many climbers visit the Dolomites for its 800 meter multi-pitch walls, which are easily accessible with just a short walk from the road. The Cima Grande will provide you with 450 meters of climbing and it is a 16-pitch wall that attracts all sorts of climbers from all over the world each year.
A vast majority of the major mountains have traditional lines up them, requiring at least basic climbing equipment, including cams, wires, and threads. The Kevlar cords can be slipped through holes or around hourglass features and easily tied off. It is highly recommended that you bring a variety of quick draws with numerous long slings so as to minimize rope drag on the circuitous route lines.
There are hundreds of different areas in these mountains for sport climbing that offer single to several pitch routes with a number of multi-pitch sport climbs up major faces. Because the multi-pitch sport climbs are usually a lot harder than classic traditional lines, it is highly recommended that you only attempt them if you have an adequate amount of experience.
If you are interesting in climbing the Dolomites, you will need to bring the proper gear with you, including a harness, helmet, some type of rigging to clip to the cable, hiking shoes, and a pair of gloves so you can prevent blistering on your hands. Experienced climbers will find that most of these routes are fairly easy, even those that are classified as very difficult. Regardless though, these mountains have a lot to offer climbers who want to enjoy beautiful scenery while doing what they love.

Wharepapa, New Zealand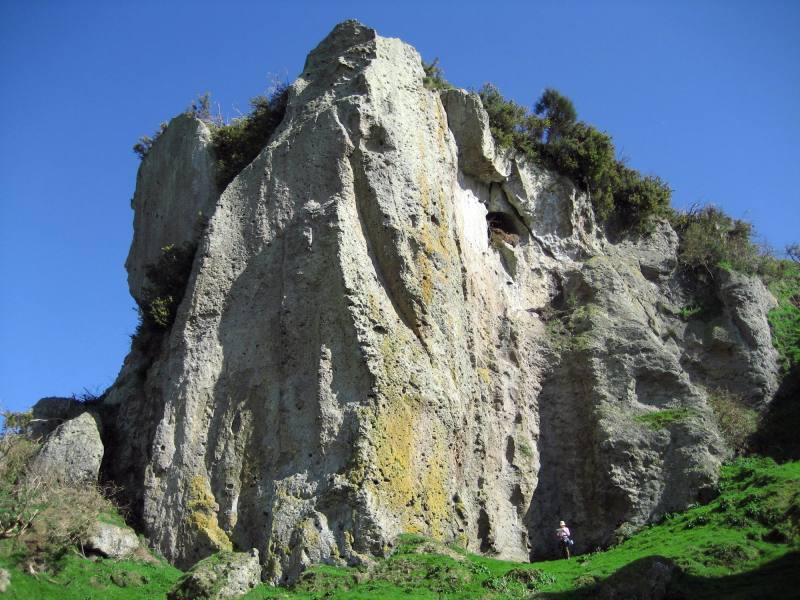 New Zealand has a lot to offer when it comes to rock climbing, including Wharepapa, a region made up volcanic crags and cliff faces. This amazing climbing destination is located only two hours south of Auckland and attracts thousands of climbers every year with its 2500 unique routes for all skill/experience levels. Climbing instruction is available and the variety of bolted routes is great for those who are not familiar with the local geography.
There are a total of
800 different routes at Wharepapa
and it offers excellent year round climbing with comfortable weather. If you are looking for a good rural setting to climb in, this one should definitely be on your listen. It is easily accessible with a short walk and also offers visitors a climbing equipment store to get anything they need before getting started.
El Capitan, Yosemite National Park, United States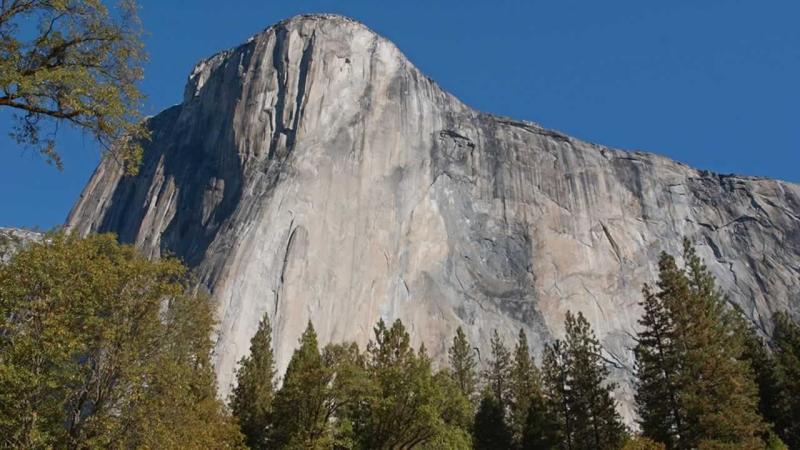 El Capitan is widely regarded as being one of the best places in the world to go rock climbing, and it is also offers some of the most beautiful scenery in the U.S. This national park has the largest exposed granite monolith in the entire world, rising 900 meters above sea level. The vertical ascent has almost no joints and there are two main faces that each vary in difficulty. 'The Nose' is by far the most challenging route you can take, and it was first summated by U.S Warren Harding in 1958.
If you are looking for an extremely difficult climb, El Capitan in Yosemite is definitely one of the better locations you can visit. For beginners, the South Face, Skull Queen, West Face, Gold Wall, Lost Arrow Direct, and Southwest Face are the shortest routes for beginners. There are also a number of advanced climbs to choose from, including Tribal Rite, Hole World, Fight of the Albatross, and many more. The great thing about Yosemite is that it offers a variety of amazing climbing for beginners to experts, but you will need to choose your route carefully.
Matterhorn, Zermatt, Switzerland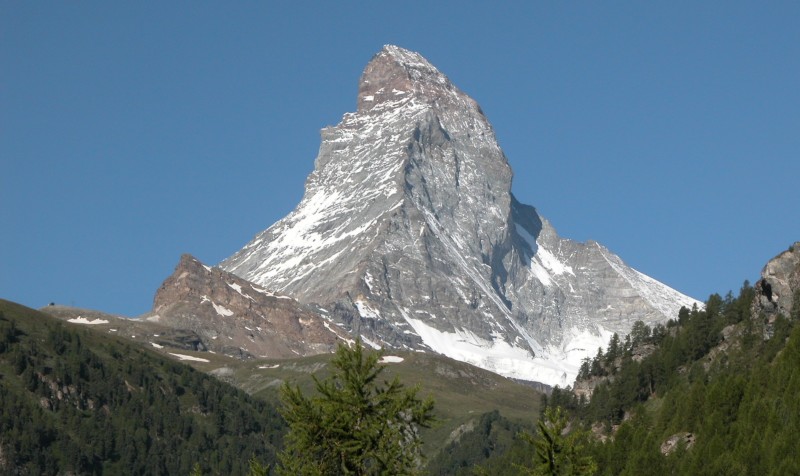 The Matterhorn is famous among rock climbers and it is without a doubt one of the most famous mountains in Europe. The unique geography of this mountain as well as the difficulty its routes pose to climbers are just two of the many reasons why it is such a popular destination for those who enjoy this outdoor activity. The summit day alone for this mountain is around 9-12 hours and there aren't very many places to rest along the way, which are two of the reasons why it is regarded as being such a challenge for climbers.
Being sure-footed is an absolute necessity when climbing the Matterhorn, and it is something completely different from technical climbing ability. The ascent of this mountain is graded AD with a vertical height gain of 1300m from the Hornli refuge. The bulk of the climb is on rock, however the top section is made up mostly of ice and snow. You will find that the most difficult parts of this mountain have fixed ropes to make things a bit easier and safer. There are a number of guides that you can hire when climbing this mountain, and it is highly recommended that you take one along to maximize your chances of reaching the summit. Even skilled and experienced climbers have failed to summit this mountain, mostly because they either did not take a guide. A top European climbing destination.
The Stolen Chimney, Fisher Towers, Utah, United States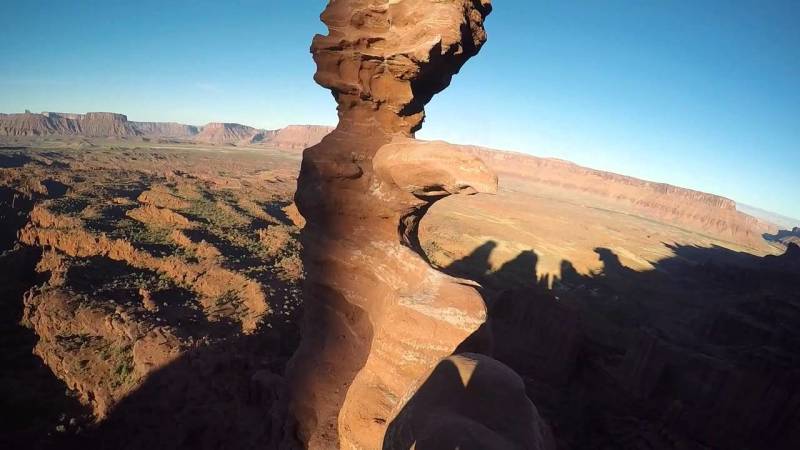 The Stolen Chimney is a truly breathtaking and unique western formation and part of Utah's 'Fisher Towers'. This formation, also known as 'Ancient Arts Tower', is comprised of a series of sandstone turrets, rising 250 feet above the desert sand, eventually reaching a wedge-like peak known as the 'Corkscrew Summit'. The odd shape of this rock formation makes it a somewhat difficult climb, but it is one of the most famous places for climbers, having also been features in a number of Hollywood movies and mainstream television advertisements.
Climbers who are at least fairly experienced can free climb the Stolen Chimney at a moderate grade. This classic desert climb offers a bit of everything with a steep but short face that is well protected and a twisting, exposed summit that will make for a challenging finish. There are few experiences that can compete with standing atop the corkscrew summit of this desert formation, but it won't be easy to get there.
Nameless Tower, Baltistan, Northern Pakistan
Trango or 'The Nameless Tower' rises a whopping 6,239 meters above the Baltoro Glacier and sits next to some of the largest cliffs in the world, which also present some of the most challenging climbs on the planet. The summit of the tower is 1000 meters above the ridgeline and the first person to climb the summit was Joe Brown and his team in 1976.
These rock towers are some of the most impressive and challenging in the whole world, which is precisely why it is such a popular destination for experienced climbers who want to put their skills to the test. There are two main summits in the central part of the group—The Great Trango Tower and Nameless Tower. While you might expect that climbing the Nameless Tower might cost a lot of money, the truth is that it is actually quite affordable, due to the fact that the permit price is determined by the peak's elevation.
If you want a true climbing challenge with unforgiving terrain, the Nameless There are eight different routes you can take to the peak, and it is highly recommended that you choose the one you think you'll enjoy the most.
Paarl Rock, South Africa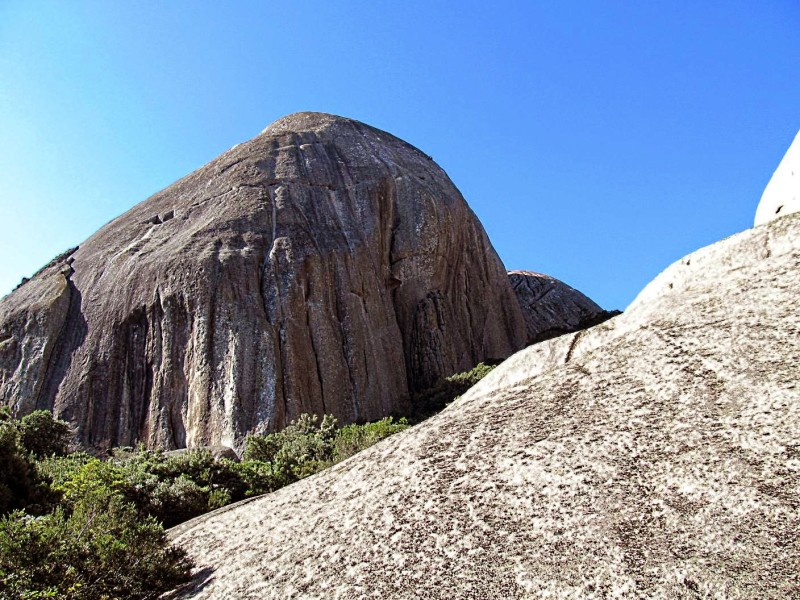 The giant granite domes that can be found at Paarl Rock offer a completely unique climbing experience from any other part of South Africa. While there are some very easy multi-pitch routes you can take, some of which are even okay for children, a vast majority of the climbing is fairly steep and strenuous. The mostly featureless rock can be fear-inducing to say the least, but there are a number of great sports routes that you can use to warm up.
Climbers who have a passion for granite will definitely want to try "Parklife", which offers some of rock's most unforgiving terrain. If you consider yourself to be a hardcore climber, "Blue Diamonds and White Ice", which was first opened up by famous climber Andy de Klerk, is a great option. There are lots of different walls with varying orientations, so you will almost always be able to find shade when you need it. It is highly recommended that you use a 60-meter rope and take note of the fact that a few routes on the Parklife Wall are 40 meters long, which is why it's not a good idea to lower off on a single rope.
Cerro Torre, Patagonia, Argentina

Cerro Torre can be found in Parque Nacional Los Glaciares in the Patagonia Region of Argentina. This four mountain chain consists of Cerro Torre, Torre Egger, Punta Herron, and Cerro Torree, which is the tallest of all four. While some may believe that this mountain's fame is derived from its height, it's actually the horrible weather as well as the long pointed shape. The climbs on this mountain are technically difficult to say the least, making it an attractive challenge to many climbers.
The winds are a fearsome force of nature on Cerro Torree due to its close proximity to the Patagonian Ice Cap, making it both a challenging and fairly dangerous overall climb. Climbs on this mountain take an average of three to eight days, but the record is just a day and a half. The 7000 foot south face seems have the harshest weather conditions, which is why it has seen the fewest climbers over the years. The summit of Cerro Torre is covered in thick ice and many climbers stop just below the crown due to the sheer difficulty of climbing the overhanging ice.
The Andes, Puru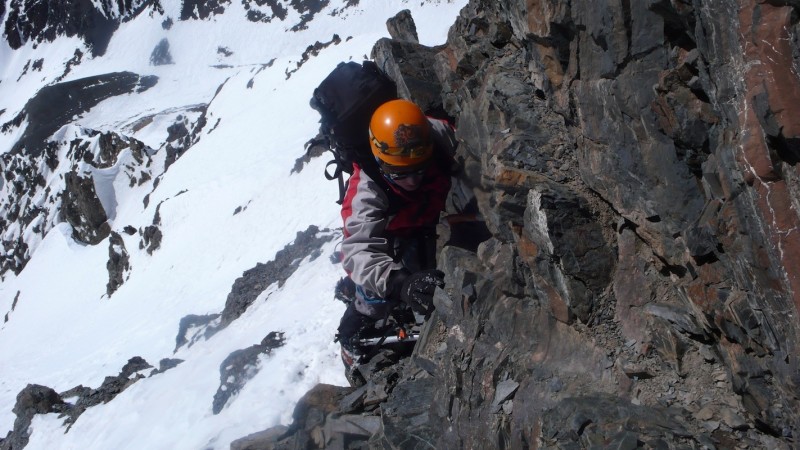 Climbing the Andes presents a number of difficulties that not many people have successfully surmounted. The Inca Trail will take you through a variety of ecosystems, ranging from plans to barren desert wasteland and beautiful tropical forests that pierce the clouds. This South American mountain range runs nearly parallel to the Pacific Coast with a large expanse that goes from the tail of Cape Horn to the very bottom of Panama.
Climbing Machu Picchu takes most climbers two to four days, and there are many other parts of this mountain range that can take a number of weeks before you reach the summit. It is important that you know what to expect before taking on a climb as challenging as this, because many people who have attempted to reach the summit have failed. The sheer altitude of the mountain's higher points can cause altitude sickness, the symptoms of which are typically nausea and headache. It is highly recommended that you take a guide with you to climb the Andes so you can maximize your chances of success.
Mount Everest, Nepal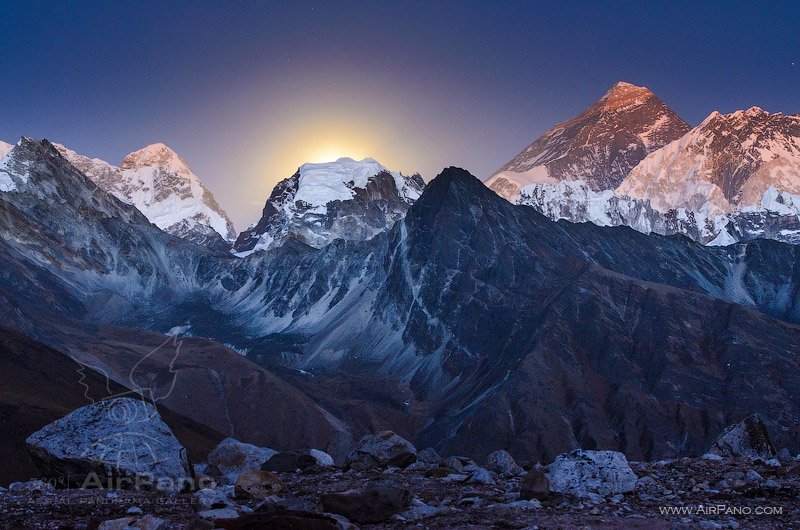 The name of this mountain, "Ever rest", came about as the result of those who have died trying to reach its summit. This mountain is 29,035 feet above sea level and the highest one on earth. Since Sir Edmund Hillary and Tensing Norgay successfully climbed the mountain in 1953 for the first time ever, 2,000 other people have done the same. A total of 200 people have died trying to climb this mountain throughout the years, and it is highly recommended that you learn as much about it as possible before making an attempt yourself.
If you are planning on climbing Everest, you will need a number of supplies, including several pairs of socks, lightweight hiking boots, lined climbing boots, and numerous layers of clothes to protect yourself against the sudden and potentially lethal changes in weather on the mountain. A headlamp and some spare bulbs and batteries is an essential, as well as glacier glasses with side covers, ski goggles, a baseball cap, and both lightweight and heavyweight balaclavas. When it comes to the climbing gear that is required to successfully climb Everest, step-in glacier crampons should be clipped to your boots. Forty feet of flexible six millimeter person rope is also highly recommended, as you can make into prussiks.
You will find that there are a number of guided tours of Mt. Everest that you can take, but there are still a number of people who insist on going without one. Unless you have already climbed this mountain, you will want to seriously consider enlisting the help of a guide. Mt. Everest offers one of the longest and most difficult climbs in the entire world, and the hundreds of people who have died trying to reach its summit are a testament to that.
Mount Elbrus, Russia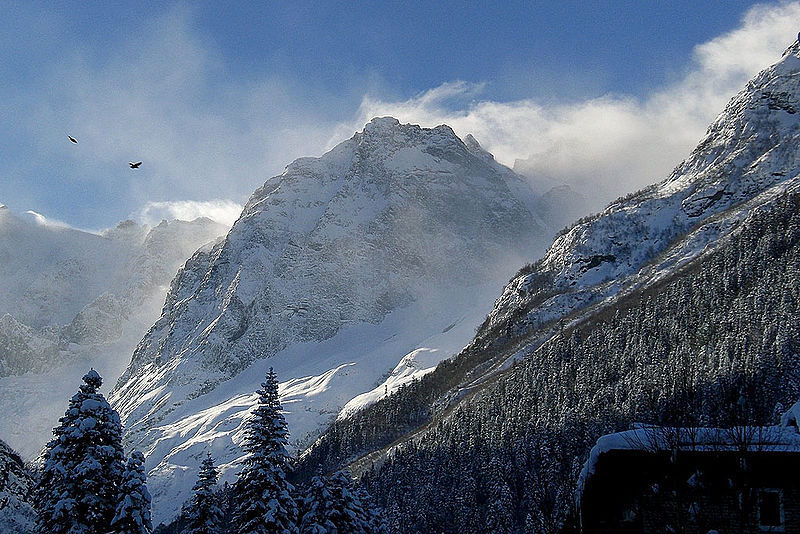 Mount Elbrus is the highest peak in all of Europe and just one of the Seven Summits. Located only a few miles from the Georgia border, this mountain is the easiest technical climb of all the higher peaks in Europe. Part of the Caucasus Mountains, which is by far one of the most rugged mountain ranges in the world, Elbrus has some very rugged surrounding peaks. The standard route that is used to climb this mountain is very long and physically strenuous, but doesn't pose that much of a technical difficulty.
The most dangerous part of ascending Mount Elbrus is the weather, which can be very bad even on a good day. Other than the standard route and northern route, there are a number of other ways you can take, but very few people have climbed them. While it is true that the standard route up this mountain is technically easy, it is important that you not underestimate its lethality. A total of 48 climbers have died on Mount Elbrus in 2004 alone, making it one of the more deadly mountains in the world.
This mountain is actually an extinct volcano and it's last eruption occurred around 50AD. The crater of the mountain is filled with snow and ice. There are two main summits to this mountain: the Western summit which comes in at 5642.7 meters and the Eastern summit at 5621 meters. The first ascent of Mt. Elbrus took place in July of 1874 by a team of climbers, including F. Crauford and F Gardiner.
Denali, Alaska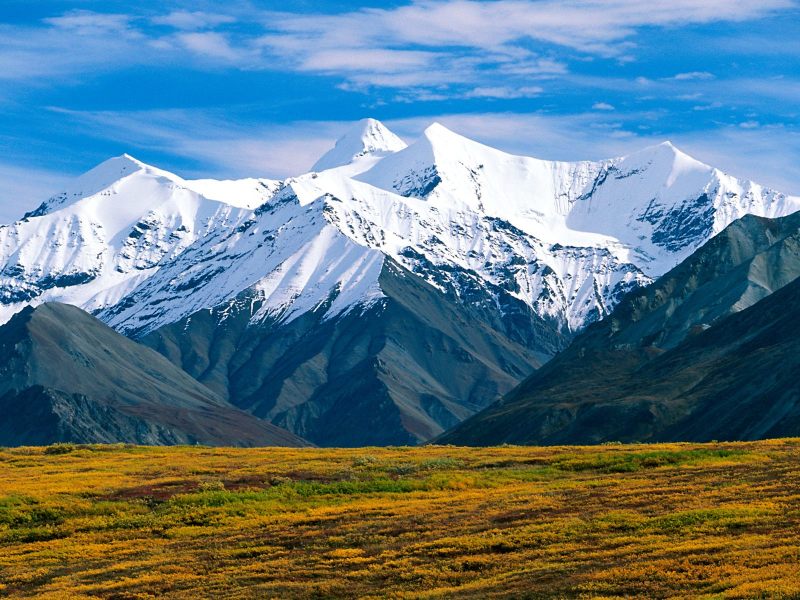 Alaska has some of the most beautiful scenery the U.S. has to offer, and Denali is the perfect place for serious climbers to travel. Denali National Park is home to Mount McKinley or Denali as it is also called. This mountain is the largest in North America and it is 18,000 feet from its base to the apex. There is no other mountain in the world that can offer such diverse and breathtaking scenery, especially when looking from the summit.
Mount McKinley is a truly massive mountain and it attracts many climbers from all over the world each year. The best months for climbing this mountain are May and June, which is before avalanches and open crevasses become a real threat. There are a number of routes that can be taken when climbing this mountain, including the West Buttress, West Rib, Cassin Ridge, and Muldrow. If you are looking for the least technically difficult route up this mountain, both the West Buttress and Muldrow are both excellent choices. The main difficulties climbers encounter with this mountain include crevasses, exposed ice-covered ridges, steep ice, and the environment as a whole.
A vast majority of those who have chosen to climb Mount McKinley have chosen the West Buttress route, as it is the easiest in terms of technicality.
Damavand, Iran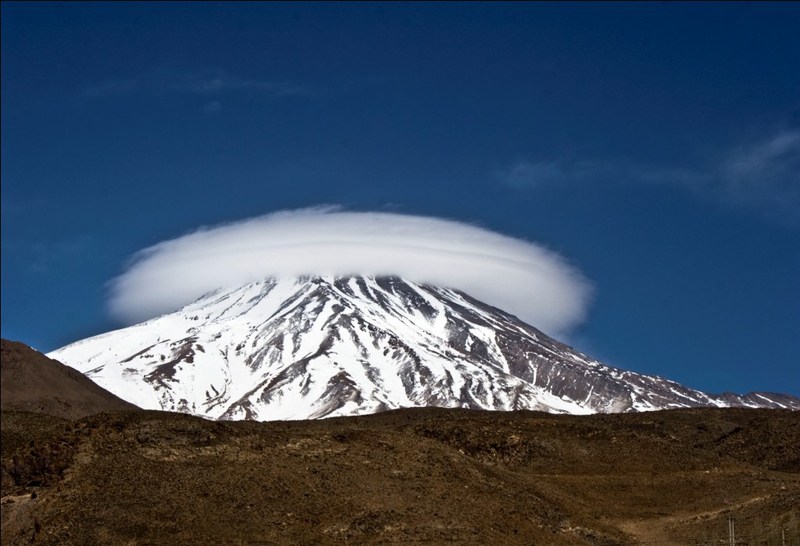 Damavand is a dormant volcano with a narrow summit and it is located in the Elburz Mountains, standing tall and majestically against the Caspian Sea. This mountain's peaks range greatly in altitude from 18,400 feet to 19,000 feet. Steam can be seen rising from the hot springs and fumaroles that cover the dormant volcano, and the two small glaciers nearby offer an unbelievably breathtaking view for climbers.
The best settlement for those who want to climb Damavand is the Iranian Mountain Federation Camp, which is located in Polour village on the south side of the mountain. There are currently a total of 16 known routes that one can take up this mountain to the summit, and they vary quite a bit in terms of difficulty. Many of the routes up this mountain are extremely dangerous, which is why it so important to choose the right one. The longest route you can take to the summit of Damavand is the Northeastern one, and it takes about two full days when going from the downhill village of Nandal. See also our guide to travelling in Iran.
Rocky Mountain National Park, Colorado, United States
Colorado's stunningly beautiful Rocky Mountain National Park will offer you the opportunity to climb boulders, ice, and rocks. There is more than 265,000 acres devoted to the granite heights of the Rocky Mountains, and the expansive area that separates Estes Park and Grand Lake is heaven for rock climbers. If you are a highly skilled and experienced climber, there is no limit whatsoever. If you want a real climbing challenge, you can set aside a few days to climb the alluring high faces of these mountains.
If you are planning on a multi-day climbing trip, you can set up a bivouac, but you will need a park permit. There are climbs for all different climbers, including beginners and seasoned experts. This park is open 24 hours a day year round and offers RV sites, tent sites, and group camp facilities. The beautiful scenery of the majestic Rocky Mountains is truly a sight to behold, and there are guided tours available if you are not confident enough to go alone.
Moab, Utah, United States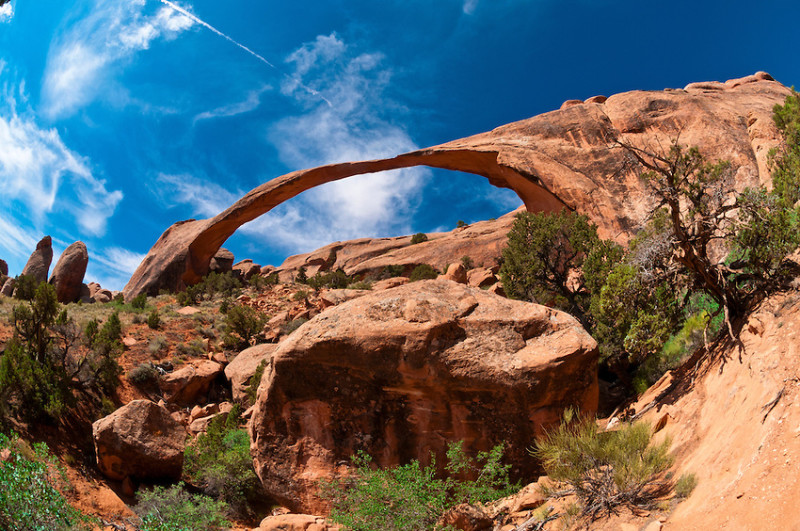 Moab offers rock climbing for people of all experience levels, including kids. The red sandstone cliffs and towers that make up this entire area make it a beautiful and truly idyllic place to climb. There are lots of different climbing areas to choose from when visiting Moab, including Arches National Park, Day Canyon, Onion Creek, Big Bend Bouldering, and many more. These climbs vary greatly in terms of difficulty, and there are lots of different routes to choose from.
You have the option of hiring a guide to take your climbing in Moab or you can do it yourself. The wide variety of structures there are to climb in this expansive area make it a very popular place for climbers, both in Utah and from different places across the country. Some of these rock formations have extremely unique shapes that will put your climbing abilities to the test, especially Echo-Pinnacle, a prominent formation in this area that may seem like an easy climb at only 220 feet tall but will most likely be more challenging than you first thought.
Tahquitz Rock, California, United States
This giant 1,000 foot rock face is also referred to by some as Lily Rock and it is located on the high western slope of the San Jacinto mountain range in Southern California. The hike up the rock face is extremely steep, and it is no wonder with an elevation of 800 feet in just a half mile. This is one of the most popular destinations for rock climbing in California and people from all over the country come to it each year to reach the top.
There are more than a dozen different routes that go well into the 5.10 territory, allowing you to choose one that will provide you with the very best climbing experience. This is where the Yosemite Decimal grading system was developed, and it is widely regarded as being one of the best places to free climb in southern California. While expert rock climbers may not find much of a challenge at Tahquitz Rock, there are still some fairly tricky routes that might just surprise you.
Cathedral Ledge, New Hampshire, United States
Cathedral Ledge in New Hampshire is easily accessible and offers a variety of routes of all grades and styles. This structure has been a popular climbing spot for decades and continues to draw in numerous people from all over the country. While the potential for a new route exists, the existing routes receive the most attention from climbers. There is truly something for every climber at Cathedral, regardless of skill or experience level. Thin Air, The Prow, and Recompense are just three of this structure's most popular routes. The multi-pitch routes, splitter cracks, sports routes, and face climbs are just a few of the things that make this rock formation such a popular climbing destination.