If you want to take a road trip in a recreational vehicle (RV) through the USA, there are a number of things you will need to know so you can get the most out of your time and money. There are many different routes you can take to certain destinations, including national parks, monuments, and other classic American sights that you will not want to miss out on. Before you begin planning your trip, take the time to read through the practical and useful tips that are laid out in this guide.
USA RV Site Map
Best RV Parks in the US
With hundreds of different parks across the country (See map above) that you can visit with your family in the RV, it is important that you take the time to look into some of the different options you have. From Yellowstone National Park to Yosemite, there are plenty of beautiful parks that will provide you and your family with beautiful scenery and an unforgettable experience.
Yosemite Pines RV Park
You will find that Yosemite National Park is one of the nation's greatest natural treasures, and there will be plenty of room for your to park your RV. It is important to keep in mind, however, that Yosemite Pines RV Park offers no hook-ups whatsoever, so you will need to keep this in mind. If you want a place to park your RV that offers a variety of modern amenities, there are a number of places outside of the park that you can take your set up camp in. This resort offers fun for the whole family, making it a perfect park to visit if you are taking a road trip in your RV together. The site also has Cabins and Yurts if you have friends who want to come out and meet you.
Prices start at $30/night off-season
Facilities Include:
Petting Farm
Swimming pool
Playground and games Courts
Rivers Edge RV Park
The Rivers Edge RV Park in Fairbanks, Alaska, offers some of the best scenery in the U.S., which is just one of the reasons why so many people come to visit from all over the country each year. This RV park has 190 different sites and the resort itself offers a tranquil ambiance that is perfect for getting rest and relaxation on vacation. If you want to explore the Fairbanks area, you do not need to unhook your RV. Take a shuttle bus to the various local attractions that will provide you and your family with an experience none of you will soon forget. The Riverboat Discovery cruise as well as Pioneer Park and historic downtown will provide your entire family with more than enough to do while you are visiting here.
Shady Dell RV Park
The Shady Dell RV park in Bisbee, Arizona, offers nine different antique trailers that have been restored to perfection, just in case you don't have your own recreational vehicle. Visit Dot's Diner while you are in the area to get a bite to eat before venturing out to see all of the sights and attractions this area has to offer. With some of the best scenery in the country, this area is a very popular place for tourists.
Horse Thief Lake Campground
Horse Thief offers RV travelers a more basic, rustic place to park their vehicles. Explore all of the natural wonders South Dakota has to offer, including the buffalo that congregate in Custer State Park. With only 12 miles to Mt. Rushmore, one of the country's most famous and awe-inspiring manmade landmarks, you will have no shortage of options when it comes to sights to see in this area. The RV campground in this park offers a quiet place to settle down, far from the hustle and bustle of tourists. If you are looking for a park with campgrounds that offer basic goods as well as a small heated pool, this one should definitely be on your list.
>> See also our guide to the best tent heaters which can also be used in RVs and trailers
Durango RV Resort
The Durango RV Resort offers a total of 174 sites right on the Sacramento River. All of these sites come with Powerhouse Pedestals that will provide you with electricity as well as Wi-Fi and cable television. Hang out at the clubhouse to meet other travelers from all over the country and take a dip in the pool to cool off. There is also a 45-acre dog park that you can take your pet to for some fun and exercise.
Boyd's Key West Campground
With breathtaking campsites nestled right against the ocean and only a few minutes from everything Key West has to offer adventure-seekers, Boyd's is an excellent place to stop on your RV journey through the U.S. There is a total of 250 sites on this campground and it does tend to get crowded because of how popular the entire area is, so you will want to keep that in mind. The location of this campground is excellent though, especially when you consider that it is only a few miles from Duvall Street as well as downtown Key West.
Zion River Resort
The Zion River Resort is located a short distance of 13 miles from the entrance to Zion National Park, which is what makes it such a popular place for travelers to park their recreational vehicles. Both tourists and those who are going south for the winter can be found around this area, and the resort has full hook-ups with grills as well as free Wi-Fi and concrete parking pads. If you are looking for an RV camp that has all kinds of nice amenities and is close to a beautiful park, this is certainly one to consider before making a final decision of any kind.
Road Trips/Routes
The route that you choose to take for your upcoming RV trip will be incredibly important, as it will determine how good of a time you have. The more research and planning you do for your trip, the better your chances will be of getting the most out of it. Whether you are going on an RV trip by yourself, with a spouse, or the entire family, there are some truly great routes that you should know about before making a final decision of any kind.
Pacific Coast
The beautiful stretch of road between Olympic National Park and San Diego, California is truly a breathtaking spectacle to behold, and it is the perfect choice for those who have an RV and want to have an adventure. Olympic National Park is one of the most beautiful natural attractions this country has to offer and it is the perfect starting point for a Pacific coast RV trip. You will have an ocean view for most of the 1500 mile stretch, most of which consists of two-lane roads. Head south until you reach the fishing and logging communities of Washington as you cross the mouth of the Columbia River. There are quite a few different cities that you will be able to stop off in to take in the sights and have fun, including San Francisco, San Diego, Los Angeles, Seattle, and many more.
East Coast
If you live on the east coast of the United States and have always wanted to explore what it has to offer a bit more, there are a number of different routes you can take. You can go from New York to Miami and see many great sights along the way. Travel from New York and stop off in Philadelphia to explore this very important and historical city that played a very important role in our nation's history. Washington D.C. is another must-see for those who are taking an east coast RV trip, as it is filled with all kinds of memorials, monuments, and museums as well as some of the best shopping on the east coast. You will eventually pass through Virginia Beach, which is famous for being a popular tourist destination because of its many beautiful sandy beaches and summertime events.
Myrtle Beach is another great place to visit when you are touring the east coast of the U.S., but don't forget everything that Florida has to offer when you finally reach the end of your journey. There are all kinds of fun water parks as well as beaches, shopping, and much more to do. Traveling through the east coast of the country in your RV will provide you with a constant view of the beautiful landscape and people this part of the U.S. has to offer.
Oregon Adventure
The state of Oregon has some of the best scenery you will find in the country, so taking a road trip in your RV through it can provide you and your family with some great memories. Make your way west from Oregon to get your adventure started. You will find that the landscape across Wyoming, Oregon, and Idaho, is just as lonesome looking as it was over a hundred years ago, which can be strangely relaxing and tranquil. You will get to see some beautiful wide open prairies and other types of geographic areas that have remained unspoiled by modern society for hundreds of years.
You will cross the Mississippi River at Dubuque and have the opportunity to visit Chicago, which is a city packed with excitement and fun for just about everyone. Continue on to upstate New York, following US-20 through areas that are home to historical districts and the Erie Canal. The Mohawk Trail goes through Lexington as well as Concord and eventually leading to Boston. This is one great road trip to take in an RV, especially if you have never explored these states before.
Gulf Coast: From Padre Island to the Florida Keys
The Gulf Coast, from Padre Island to the Florida Keys, will provide you and your family with some truly memorable sights. If you want to go south for your next RV road trip, start at South Padre Island, Texas, and work your way northeast through a series of small towns on the Gulf Coast, heading towards Lafayette and Baton Rouge. Deep-sea fishing can be fun for the whole family when you stop off in Biloxi, MS, and take a charter out of the city port. Travel along the coast of Alabama, heading on to Destin, FL, where you will find some of the best fishing, golfing, and other outdoor activities this country has to offer. The Florida barrier islands will offer some breathtaking scenery, and don't forget to visit Alligator Alley for some untraditional beauty in the form of swamps and various wild animals. Your trip will come to an end in the tourist-packed Ft. Lauderdale-Miami area where you will have many different things to do and see as a family.
Cross Country from Washington to Acadia National Park
If you want to take a cross-country adventure in your RV but aren't sure which route you should take, starting in Washington and working your way to the beautiful and expansive Acadia National Park is certainly an option worth considering. The sheer beauty of the landscape that you will be able to take in while traveling along US-2 makes this cross-country trip well worth it.
Start your RV journey across America in Seattle and get onto US-2, which will take you up and over the scenic Cascade Range, providing you with scenery that you will remember for many years to come. US-2 eventually bends to the north, going through the very top part of the Idaho Panhandle before getting into western Montana. You are bound to see a variety of beautiful geographic wonders, including lush forests, wild raging rivers, and many different types of wildlife.
Once you reach the eastern end of the Rocky Mountains, the route you are on will take you into the northern Great Plains. While much of this land may be baron with not much to look at, there is a lot of history associated with this entire area of the country. When you have reached the midway point in your cross-country road trip, you will find yourself in Minnesota followed by Wisconsin and the Upper Peninsula of Michigan.
After spending a little bit of time in upstate New York, you can take US-2 through the incredibly beautiful hardwood forests of the Green Mountains in Vermont. You will be sure to marvel at the sheer majesty of New Hampshire's White Mountains, consisting of two different ranges that are separated by only 50 miles. This road trip is an excellent choice for those who want to see all of the beauty America has to offer as well as hitting some great destinations for typical tourist activities.
The Marine Highway
If you happen to live in Alaska, you will need to consider taking this particular route next time you decide to take a road trip with the family. Start at Kodiak Island and experience all of the breathtaking landscape and wildlife it has to offer. Depending on the time of year you take your trip, you may be able to catch the Alaska Renaissance Festival as well as the Solstice Celebration. The Aleutians are made up of a series of islands 1,000 miles off the coast of Alaska with a rocky coastline that is home to a few active volcanoes. What could be more exciting than taking a road trip in your RV through the rugged and untamed landscape of this state?
New Hampshire
The US-2 goes directly through the rocky hills and forests that are located close to the New Hampshire border. This entire area has a lot to offer RV adventurers, including beautiful lakes, hills, and a number of other things that the whole family will enjoy. The Connecticut River is located just fifteen miles east of Concord, and Lunenburg is a great little village in New England that you can drive to for a quaint small town feel. Vermont is another state that is close by and will provide you with a lot of different things to do.
Tips to follow for your RV Road Trip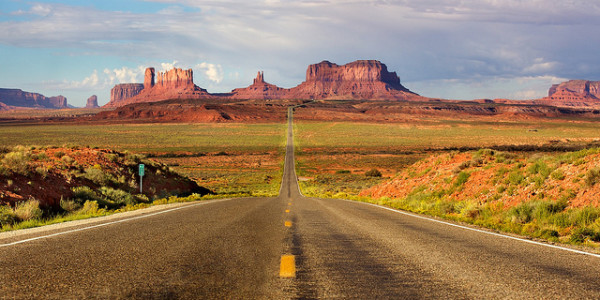 There are quite a few tips that you will need to keep in mind before even planning your RV road trip so you can get the most out of your experience on the road. The following will help you tremendously when it comes to making your adventure go as smoothly as possible so you can have fun without worrying about what will go wrong.
Make a checklist
One of the first and most important things you should do when planning an RV road trip is to make a checklist of all the things you need to bring with you as well as sights/attractions you want to see along the way. While spontaneity is a crucial ingredient for a successful road trip, you will still want to organize and plan out most everything in detail before hitting the open road. It's easy to forget to take certain things with you on the day of, which is precisely why it is such a good idea to make a checklist to use when it is time to get going.
Manage your time effectively
You will of course have a schedule you must adhere to for your road trip, so you will need to find a way to do everything you want to as a family so you don't miss out on anything because of poor time management. While making a checklist of everything you want to see and do on your road trip is a good start, it is also a good idea to write out a time table so you can determine how much time you devote to each destination. While you should expect there to be certain inconveniences that might slow you down and throw off your schedule, it is still a good idea to have everything on paper. Remember to leave enough time for everything you want to do when writing out your schedule so you have no problem keeping to it.
Invest in a good camera
If you want to document your family adventures on the road so you will have mementos to treasure for years to come, you should consider investing in a digital camera or camcorder. While many cellular phones have built-in cameras that can take pictures and record video, it might be a good idea to have a camera that you can use specifically for these kinds of trips, especially if your phone's camera isn't very good.
Decide what to take and what to leave
It is also important that you decide which things you really need to take with you for your road trip and which ones you can leave behind. While it might be tempting to take all of your kitchen appliances and everything else with you on your road trip for the sake of convenience, you will want to be practical when it comes to what you choose to take. You will only have so much space in your RV and you don't want it to feel cramped because you decided to take a lot of unnecessary appliances, gadgets, and other things with you. If you are going for a year-long trip, consider putting your gear in storage.
Hope for the best and prepare for the worst
Being confined in a relatively small space together for long periods of time on the road can sometimes be a bit hectic, which is why it is important to keep a positive attitude and remember why you are spending this time together. It is, however, also important that you prepare for some of the worst case scenarios on your road trip. The last thing you want is to throw off your schedule because you weren't adequately prepared.
There are a lot of things that can go wrong on a road trip, especially it is cross-country, which is why you will have to be prepared for anything. Make sure you bring a map of the states you will be traveling through, even if you are using a GPS device. You will also want to have a spare tire as well as a AAA card or the number of a roadside assistance service that you can call in case you need a flat tire changed, a jump start, tow, or something else.
Don't rush things
While it can be easy to succumb to the pressure of your schedule when you are trying to keep to it, you will want to remember to enjoy the sights and experiences you have on your trip. Try to avoid checking your watch every 15 minutes and instead take in all of the beautiful sights and sounds around you. There is no point in taking an RV road trip if you aren't going to get as much enjoyment out of it as possible.
Entertainment on the road
Because your whole family will be spending so much time in the RV on the open road, it is important that you make sure each member has something to entertain themselves as well as things that can be done together. Things like books/e-reader, board games, handheld video game systems, mp3 players, and other things can help make the time between destinations go by a lot faster. It is true that looking at all of the scenery while in your RV is part of the fun of a road trip, but it is still a good idea for each family member to have things to keep them occupied off and on.
RV Hiring Tips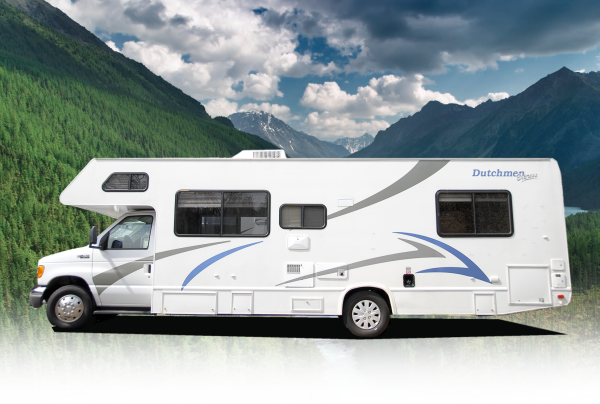 If you do not own an RV but want to take a road trip with your family in one, you will have lots of different rental options. It is imperative, however, that you take the time to look into some of your options and carefully read through the following tips so you can get the best deal possible. The RV hiring experience you have will depend on how much attention you give each of these tips.
Select an RV that will comfortably fit all passengers
One of the most important things to focus on when it comes to RV hiring is finding one that everyone can fit in comfortably so it doesn't get too cramped. There will be many different recreational vehicles to choose from, so you will want to take the time to look inside some of them so you can find one in particular that will accommodate everyone who is going on the trip. The last thing you want is to rent an RV that is too small, because it will make your road trip much less enjoyable as a whole.
Make all arrangements ahead of time
If you want to ensure that the RV you want for your road trip is available and that there won't be any problems, you will definitely need to book it well in advance. Most places will let you go online to make these arrangements so you can do it from the comfort of your own home. RV hire options can be limited around the holidays, so you will need to make sure you reserve the one you want, especially if your trip is going to be during one of these busy times of the year.
Get familiar with the RV you are going to be driving
You will also want to be familiar with the specific RV model you are going to be taking on your road trip, which is why it is a good idea to test drive the ones you are interested in at least once before making a final decision. Although many people think that all recreational vehicles are the same with regards to how they handle on the road, the truth is that each model will be different in some way. If you have never driven an RV before, you should take the one you are going to rent out on the road at least twice before you begin your road trip. The more comfortable you feel with the RV you are driving for your road trip, the more you will enjoy it overall.
Compare deals from different places
The best way to save as much money as possible on the RV you are going to rent is to compare some of the different deals that are available in your area. Take the time to visit a few of the nearby places that have RVs for hire so you can see what each one can offer you in terms of both their selection and rates. The amount of money you end up spending on the RV will largely depend on where you get it from. Before you make a final decision of any kind, it is important that you do this research.
Use the internet to your advantage
The internet can be a very powerful and helpful resource when you are trying to find the best RV for hire for your road trip, so you will want to take full advantage of it before making any kind of a decision. You will be able to browse through some of the different model RVs that are available in your area, and it is highly recommended that you take the time to do this preliminary research before test driving any of them. The more time you take to browse the web and review your options, the better your chances will be of getting the right recreational vehicle to take on your road trip.
Look over the contract
It is absolutely imperative that you take the time to look over the contract you are given to sign so you can avoid getting ripped off in any way. The contract should state the exact amount of money you owe for the RV hire as well as any other relevant details. It is crucial that you take as much time as necessary to look over the contract before signing and address any irregularities whatsoever.
If you want to make the RV road trip you take with your family as memorable and enjoyable as possible, you will need to take into consideration all these things before you even turn the key in the ignition. The more time and effort you devote towards doing this type of planning, the more likely it will be that your trip is a complete success. An RV is a great way to get the family together for inexpensive and fun adventures, but a certain amount of planning must be done to ensure that everything goes smoothly.