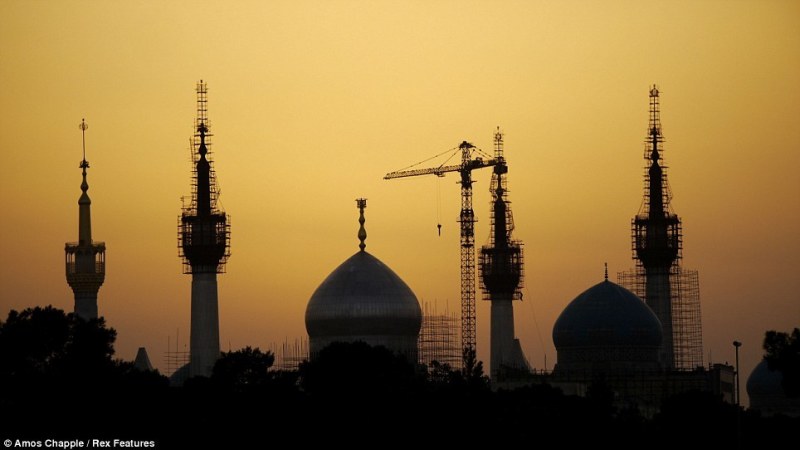 Political Nightmare or Journey of a Lifetime?
Iran will spark serious debate from anyone that you casually mention your travel plans to. The West tends to have a fixed image of a country who's politics are the leading subject of the country. In reality, travelling to Iran can be an amazing experience. It is not the easiest place to navigate but the effort is well worth it.
Getting Started: The Big Visa Question
Getting a visa in order to travel into Iran has achieved legendary status between travellers. The political situation in Iran often brings about changes in visa requirements so the first rule is to keep updated about the visa requirements or you might be caught out. The second rule to remember is  that patience is required. Seeking a visa on short notice will end in tears as the administartive process is long and drawn out. Every visa for entry into Iran must be checked by a ministry in Tehran. This means that all Iranian bank holidays will impact on the speed of your visa coming through. Bear in mind that the iranian New Year is not in January but from March 20th, lasting until April 3rd so applying at that time will seriously delay the process.
The process hinges on getting an authorisation number. Whether you are applying for a tourist visa, a transit visa or a visa on arrival in Tehran, your authorisation number is the key to getting your visa.
A simpler route to achieving your visa is to use an agency. Although this costs money, usually between £30 to £50, it is highly recommended as it is the easiest route to getting that all important visa.
https://www.gov.uk/foreign-travel-advice/iran/entry-requirement
http://iran.usembassy.gov/visas/niv-iranians.html
Be advised that Americans are currently not being given visas. This has been the situation for some time and is unlikely to change in the future.
Culture



Religion
The population of Iran consists of mostly Muslims; 89% are Shi's and 9% are Sunni. The other 2% identify with a few different religions, including Judaism, Christianity, and others. Most people in Iran observe the religious holiday of Ramadan, abstaining from food, drink, and smoking while in public from sunrise to sunset. As a visitor to the country it is a good idea to act respectfully, especially during Ramadan.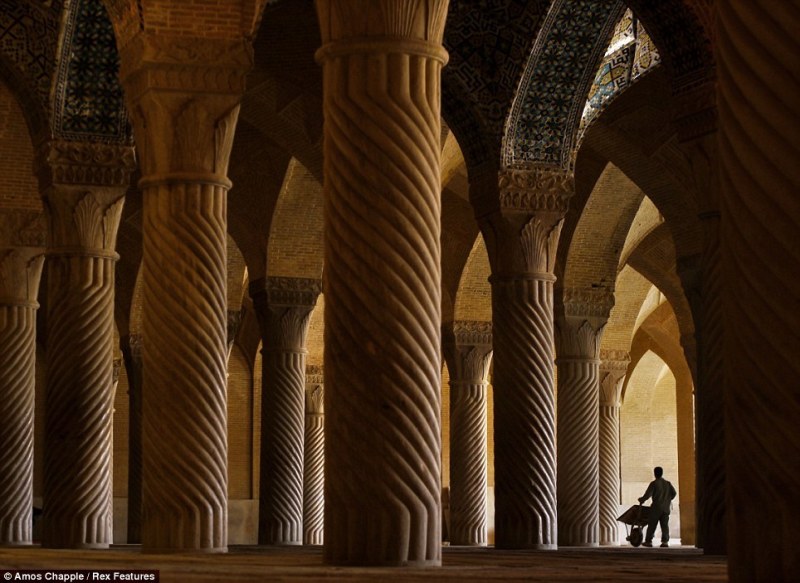 When travelling around Iran, it is essential that you follow social conventions, it is the only way to make connections and really get on with the local people.
Similar to much of the Western world, shaking hands when greeting someone is customary, but this does not apply to members of the opposite sex.
Iranian people are possibly the hightest consumers of tea in the world and there is no doubt that during your trip, you will be invited to this beloved tradition. As with most things Iranian, the love of tea came from the chequered history of ruthless invaders.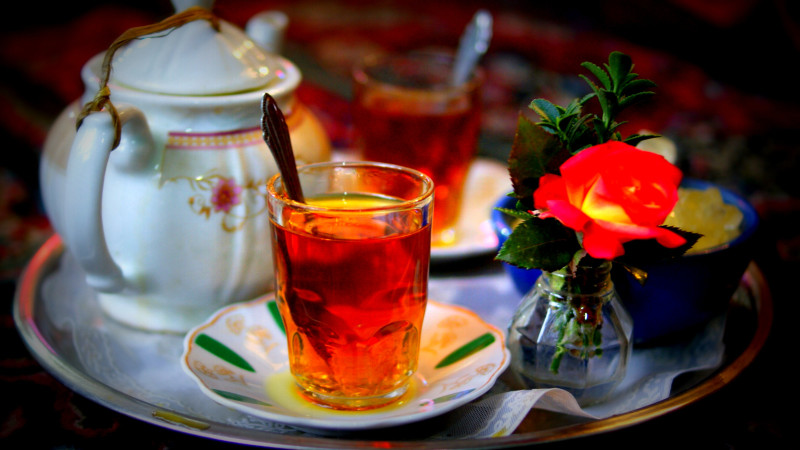 The tea is made using a samovar ( a big steaming kettle) which was a Russian legacy, it keeps the teapot steaming whilst the tea is brewing. The delicious tea aroma is of tea leaves sprinkled with a handful of rose petals, the sure fire way of knowing you are experiencing an authentic cup of Iranian tea. The tea is usually served in glasses , no sign of any bone china here and that is so you can see how strong the tea is. The tea ritual is as important in Iran as it is in countries such as the United Kingdom and Japan. Offering guests tea is customary so be prepared to accept if you can as it is insulting to turn down a cup of Iran's favourite brew.
What to Wear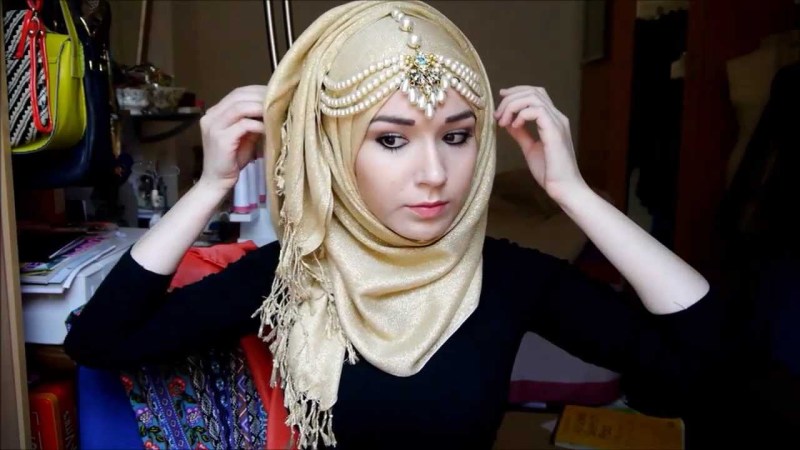 According to Islamic rules, the "Hijab" must be followed, that is a dress code. However, foreigners do not have to follow the code as strictly as the Iranians.
For the males traveller, definitely disgard those shorts that you love to wear on your travels and swap them for a pair of trousers. Keep your Diesel tight tops at home, as well as sleeveless tops.
Women in this country almost always cover their heads, arms and necks in public and also wear loose-fitting clothes. This is not as restrictive as it first sounds. Think long flowing linen blouses, jeans or linen trousers in light colours and a loose fitting scarf to cover your head. Make up and nail varnish is completely acceptable.
Sandals are absolutely fine to wear, as long as your ankles are covered.
Weather
Because Iran is such a large country, temperatures can vary greatly, depending on which area you are visiting. Some areas of Iran can be extremely hot between the months of May and October, especially in desert regions as well as along the Gulf Coast. The northern part of the country that is home to mountain ranges can be freezing during the winter.
Nights in this country can get cold, so you will definitely want to bring a coat, pants, and long sleeve shirts, especially if you are planning on visiting a northern area. Some of Iran's major cities, including Tabriz, Esfahan, and Tehran, have seasons that are generally similar to those in the Mediterranean region of Europe. Iran doesn't get much rainfall each year, but there is the occasional earthquake. If you want to do some skiing while you are visiting this country, you will want to consider planning your trip somewhere between November and March, as it is the best period for this particular outdoor activity.
If you are going to be visiting Tehran between the months of April and October, it is advisable to bring mostly lightweight clothing. The weather is significantly colder from November to March, however, so you will need to keep that in mind when deciding which clothes to pack. Those who visit Iran, especially women, will want to dress conservatively to avoid any unwanted negative attention or confrontations.
Geography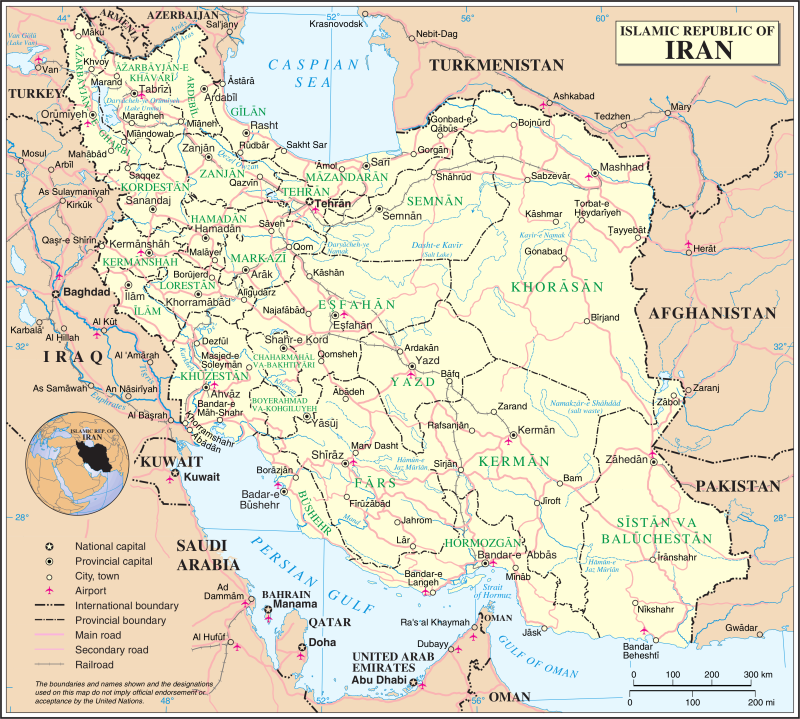 Iran is located in the Middle East and borders Turkmenistan as well as the Caspian Sea, which are both north of the country. Afghanistan and Pakistan are located the east, the Persian Gulf and Gulf of Oman to the south, and to the south is Iraq and Turkey. The center and most of the eastern region of this country consists of barren desert land along with irrigation canals. The western part of Iran that is closest to the Turkish and Iraq borders is largely mountainous.
Transportation
There are many different ways to get around while you are staying in Iran, and it is important that you are aware of the options you will have.

Bus

The Iranian domestic bus network is quite expansive and doesn't cost very much, making it an ideal choice for tourists who do not want to spend the money to rent a car. Most of the bus companies in this country are more or less the same and it is an efficient way to get around.

Train

The Raja Passenger Train is a comfortable and fast way to get around and you can generally get a good deal on tickets. You can purchase train tickets from stations up to one month prior to your departure date, but it is highly recommended that you book at least a couple days in advance.

Metro

Tehran has six different underground rail lines that run in all different directions and it is a fairly inexpensive and quick way to get to wherever you need to go. Mashhad has just one underground line that runs from vakil Abad to Hashemi Nejad International Airport.
Food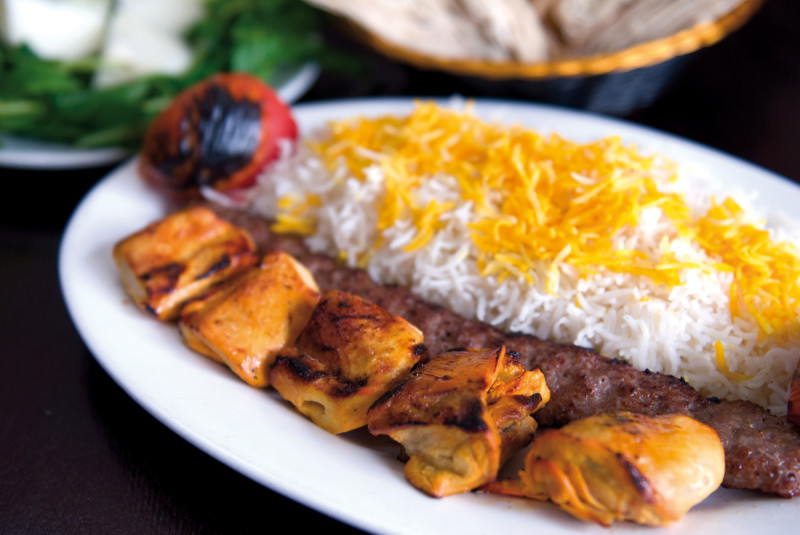 There are a variety of delicious choices you will have when it comes to the food you can get in Iran, including a wide range of great stews and kebabs, which are two things this country is known for. You will also find that there are a variety of restaurants to choose from, so you should be able to find ones that you will enjoy no matter what your taste in food is like. The meat that is typically served in Iranian restaurants includes veal, chicken, lamb, and fish. There are some more exotic meat selections, however, including snake, dog, turkey, quail, and others. If you are a vegetarian, you can always order raw or cooked vegetables in your hotel or at most restaurants.
You will find that Iran has many tea houses that offer a variety of tea selections as well as some traditional snacks and light meals. While there aren't many American fast food chains in Iran, KFC is one of the few that is available for western tourists who want a taste of home. Black tea is actually the national non-alcoholic drink of Iran, and it is served very strong with crystallized or cubed sugar. Soft drinks are readily available in most restaurants as well as in shops and from street vendors.
Attractions
There are many different sights and attractions to see while you are visiting in Iran, so it is a good idea for you to take the time to look into some of them before planning your trip. From beautiful beaches with miles of white sand to luxurious resorts, you will have a variety of things to do and see no matter where you go.
Dizin Ski Resort
Dizin is a skin resort that is located north of Tehran in the Alborz mountain range and it is a very popular spot for those who enjoy skiing. If you want to hit the slopes while you are visiting Iran, you will definitely want to consider going here. You will have a number of amenities to choose from when you go skiing at Dizin, including two different hotels, 5 restaurants, 19 cottages, and luxurious villas that will make you feel right at home. Skiing is available in the Dizin complex all year round, so you can go even in the summer. Best ski conditions are between November and March.
The Caspian Coast
The Caspian coast offers some truly breathtaking scenery, with majestic mountains, rivers, sandy beaches, weekend resorts, and thick forests that will provide you with memories that will last a lifetime. The Iranian Caspian coast consists of three littoral provinces of Gilan, Mazandaran, and Golestan. If you are looking for some truly amazing scenery to enjoy while you are visiting in Iran, the Caspian coast has it all. The tropical climate in this region of the country is perfect for year round vacationing, and it is definitely something you do not want to miss out on.
Naqsh-e-Rostam, Shiraz
The Naqsh-e-Rostam is a historically significant monument that many archaeologists believe to have once been a cemetery for Persepolis, where royalty was given their eternal resting place. This is the only surviving monument from the pre-Achaemenid period and it is a great place to visit if you want to learn more about the country's history. The structures that make up this monument were built from both white and grey limestone without any mortar whatsoever. The sheer beauty and historical significance of this monument makes it a must-see for Iranian visitors.
Eram Garden
The Eram garden or "Garden of Paradise" in Shiraz represents the typical Persian garden with a waterway that goes directly to the historic Qavam house. Shiraz is a beautiful city with lots of historical significance and it is one that you will definitely want to make some time to visit while you are in Iran. This city is closely associated with the arts and was the home of Hafez, a famous Persian poet in the 14th century. If you want to see a truly beautiful attraction while you are visiting in Iran, the Eram garden is highly recommended.
Imam Reza
The sacred 19th century shrine of Imam Reza in Mashhad is where thousands of people go for evening prayers. Whether you are religious or just want to see a fascinated and breathtaking Iranian spectacle, this shrine is one attraction you will want to make a point of visiting. Imam Reza is the largest shrine in the world and Mashdad is also where the tomb of Ferdowsi, the Persian pet behind Shahmaneh, resides.
Castle of Alamoot
The castle of Alamoot was once a very difficult place for tourists to reach, but it can not be reached by road and air. This castle is located at an altitude of 1,300 m above sea level and was constructed by Hassan Sabbah, the leader of the Ismailleh movement in the 5th century. The sheer beauty of the castle itself as well as the surrounding landscape is absolutely stunning, making it an ideal attraction for those who visit Iran.
National Museum of Iran
The National Museum of Iran is an extremely popular tourist attraction in this country, and while it may not be on quite the same level as the Louvre, it still contains a lot of interesting and beautiful artwork, poetry, stone figures, carvings, and many other things that are important pieces of Iran's history. If you are interested in learning more about Iran and want to see some very beautiful works of art, this museum should definitely be on your list of attractions to visit. Those who visit this museum will receive a guided tour with detailed explanations of all the different pieces that are on display, allowing you to learn some very interesting facts about this country as you go along. There are a variety of exhibits available to the public in this museum, so you will undoubtedly be able to find at least a few that peak your interest.
Kish Island Beaches
The Kish Island beaches offer some of the most striking beauty Iran has to offer. The coral coasts of this island sparkle magnificently in the sunlight and it is a truly idyllic place to visit if you travel to Iran. There are recreational facilities that include glass-bottomed boats, scuba diving equipment, and motorboats. If you want to go fishing or swimming while you are visiting this country, Kish Island is a great place to do both. The breathtaking scenery and recreational amenities will allow you to have a great time at little expense.
Kataleh Khor Cave
Kateleh Khor Cave is one of the most beautiful caves in the entire world, located 165 km southwest of Zanjan. The entrance to this cave can be found on the southern slopes of Saghizloo Mountain and it is an incredibly popular attraction for touristsd. The waterways in this cave can be deep and wide at certain points, and the crystallized stalactites are a truly beautiful sight to behold. Visibility in this cave is around 700 meters, and potteries dating back to 200 BC have actually been found inside it in recent years. The first labyrinth that you will encounter in this cave is 400 meters from the entrance, and it is very expansive with a high ceiling.
Where to Stay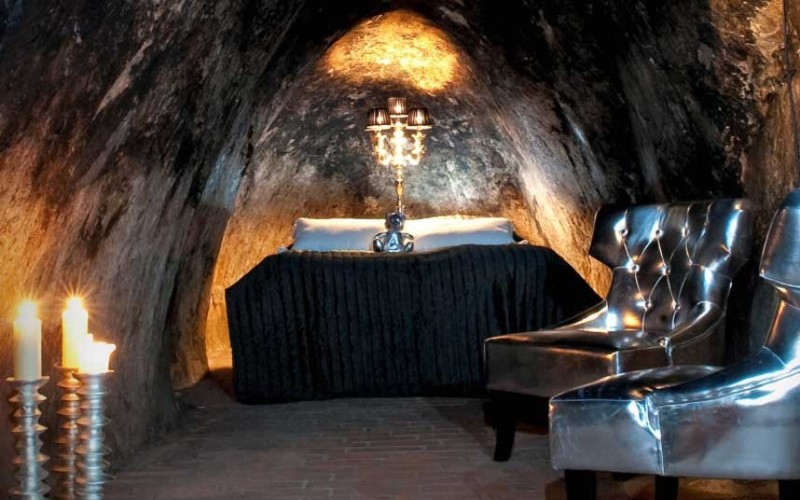 Another important thing that you will want to know about when planning your trip to Iran is what your options will be like when it comes to sleeping accommodations. There are many places you will be able to stay at in Iran, some of which are five star hotels and others which are more economical than luxurious. Most of the higher-end hotels you will find in Iran are located in the major cities, but there are plenty of much smaller guest houses that are a lot cheaper in most city centers. In Iran, a woman and a man are not allowed to share a hotel room unless they can provide proof of their relationship, whether it is marriage or a blood relationship, such as siblings.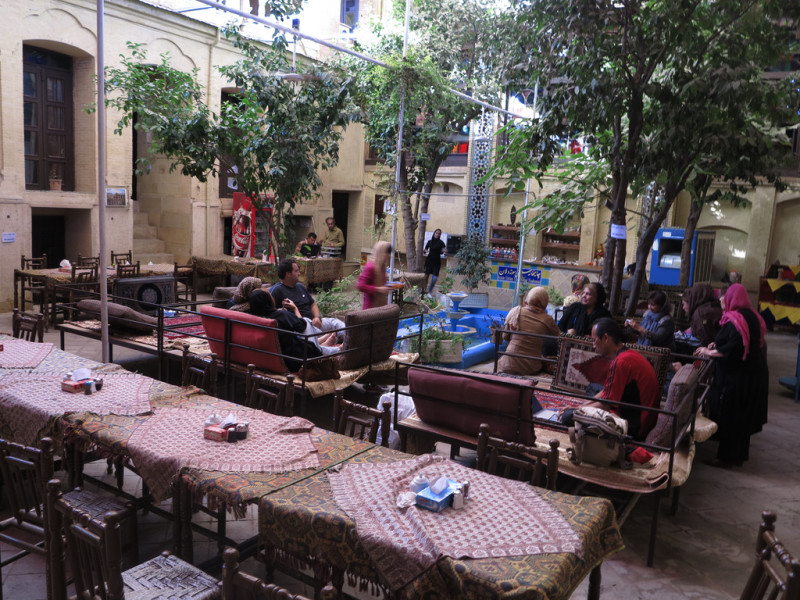 Best Hotels in Iran, go b

outique
Tooba hotel – This hotel has the biggest sports complex in Tehran
sarayeameriha – ancient house dated back to the Zand dynesty in the 1700's
The Manouchehri House – Situated in Kashan this amazing ancient house is situated in the desert region of Iran
Laleh Hotel – Great hotel situated nest to the Golshan hosorical water reserve
Isfahan Hotel –  Traditional house hotel based in Isfahan
More great hotels can be found here.
Tips for Staying Safe
It is important that you know how to stay safe when you are in Iran, because there are certain things that many westerners do not expect when traveling to this country. There are certain parts of the country that have a high incidence of muggings of tourists, including the centre of Isfahan. There are also some people who pose as police officers who randomly check tourists' passports. Remember to only use official taxis when getting around in this area and do not allow any "officials" to randomly inspect the belongings you are carrying with you.
Traffic in Iran can be very congested and chaotic, as driving guidelines are fairly lax and most people do not follow them. Pedestrians are encouraged to be very careful when crossing roads and it is important that you are extremely cautious when driving on them as well. If you are going to be staying in Tehran, you will want to avoid the southern part of the city because it is a haven for crime due to the crippling poverty.
The southeastern part of Iran, especially the province of Sistan va Baluchistan, is another place you will want to avoid while visiting this country. This area has a very prevalent drug trade that thrives from heroin being brought in from Afghanistan. There is also a major problem with kidnapping and murder in certain cities, including Zabol, Zahedan, and Mirjaveh. Chahbahar, which is located close to the Pakistani border, is a safe and friendly place for tourists to visit. It is important that you know which areas to avoid so you can stay safe and have a good time during the course of your stay in Iran. There are many areas of this country that are safe and welcoming to visitors, but you will want to know which ones are and which are not.
Image Sources: Amos Chapple, Hossein Fatemi