Imagine being on holiday in a remote location, only to find yourself separated from your group and stranded in the wilderness. What would you do? In the event of some man-made or natural disaster, would you be able to survive for any length of time on your own? These kinds of scenarios are the basis for wilderness training courses held all over the world. Course providers are teaching students how to survive under some of the most extreme conditions.
Wilderness survival training is no longer confined to the military and the prepper community. It is now as mainstream as adventure sports, martial arts and other activities. It is something you might consider yourself. If so, here is a list of the ten best wilderness training courses we could find, along with a short description of each:
1. Bear Grylls Survival in the Highlands (UK, US, Africa)
Well-known survivalist and TV personality Bear Grylls operates the Bear Grylls Survival Academy in the UK, US, and Africa. One of the courses offered is a five-day adventure in the Scottish Highlands, at a cost of just £1,399 per person. It involves two days of intense training offered by Bear himself, followed by a 30-hour 'island drop' that will allow participants to immediately put their training to test. Each one will experience exactly what Bear experiences on his Island series.
Bear Grylls Survival Academy - Survival in the Highlands
Essential Bear Grylls Gear
Bear has some really good proucts under his BG range, here's a couple of Amazon best sellers.
Gerber Bear Grylls Ultimate Multi-Tool [31-000749]
Ergonomic textured rubber grip, maximizes comfort and reduces slippage
Spring-loaded jaw for simplified single-hand use
Twelve stainless steel, weather-resistant components
Patented Safe.T.Plus System, enhanced safety by locking components into usage position
Nylon sheath, lightweight, military-grade, mildew resistant and land-to-air rescue instructions
Gerber Bear Grylls Survival Hatchet [31-002070]
3.5" blade for swift, precise cuts + easy portability.
Full tang, high carbon steel construction for durability.
Ergonomic, non-slip rubber grip is secure in wet/dry conditions.
Mildew-resistant nylon sheath w/ belt loops for accessibility.
Wild tested, Bear Grylls approved.
2. Ray Mears Woodlore First Aid Course (UK)
The Bushcraft Woodlore First Aid Course from Ray Mears is an excellent course teaching participants how to administer emergency first aid in the wilderness. The course is a level II Wilderness Emergency Medics (WEM2) course that will prepare students to administer first aid in virtually any situation. Ray Mears offers additional 2-day and weeklong courses teaching a variety of survival skills in different environments.
Essential Bushcraft Gear
Morakniv Bushcraft Carbon Steel Survival Knife with Fire Starter and Sheath, 4.3-Inch, Black
Fixed blade knife with 1/8-inch (3.2 mm) thick carbon steel blade with anti-corrosive black coating
Blade Thickness: 0.126" (3.2 mm), Blade Length: 4.3" (109 mm), Total Length: 9.1" (232mm), Net Weight: 5.4 oz. (154g)
Black plastic sheath with integrated diamond sharpener and Fire Starter; ergonomic handle with high-friction rubber grip
Morakniv Fire Starter yields 7,000 strikes and produces 3,000 degree sparks; works when wet
Limited lifetime manufacturer's warranty.
Pocket Survival Fire Starting Tin Fatwood Hand Cut in USA Bushcraft Outdoorsman Hunting Hiking Fishing Ferro Rod Striker Saw Knife Made by Steve Kaeser Since 1989
★ORDER (2) TINS NON PRIME AND WE WILL SHIP FedEx 2 DAY AIR- IN STOCK.... One (1) Tin Container 4 1/4in x 2 7/8in x 1 3/8in... Includes fatwood sticks 4 1/8in long hand cut in the USA.. One (1) tactical band
One (1) Bag of Fatwood Chips/Dust 2 1/2in wide x 3in long
One (1) Ferro Rod 5/16 x 3in, will last for 1000's of strikes...One (1)...New improved extra thick metal striker,bottle opener, creates more sparks than previous model, 2 7/8in long 5/16in thick x 2 7/8 in long thick ferro rod. Produces showers of sparks
One (1) 45in piece of jute used to light fatwood chips/dust
One (1) Survival cable hand saw stainless steel 21in long blade,,, One (1) Durable Survival tool Size of a credit card stainless steel
3. Elite Survival Training's Corporate Management Expedition (Jordan)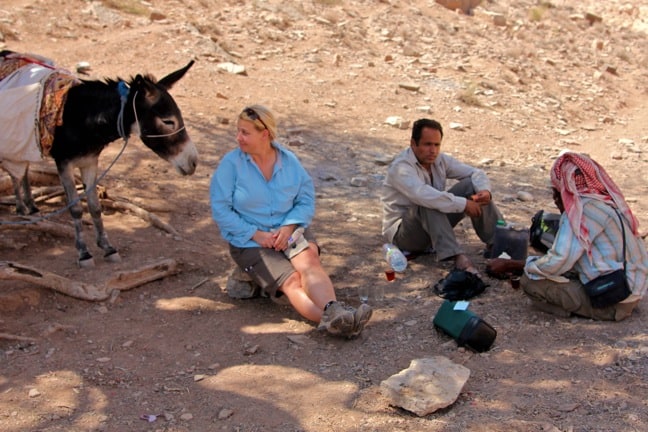 Among other things, Elite Survival Training offers expeditions for corporate management teams looking to learn lifesaving skills and build a teamwork infrastructure that will help them be better business managers. Their corporate management team expedition to Jordan is a five-day expedition that will change how a management team works together. It is an experience that seeks to identify the strengths of each team member with the hope that those strengths will be utilised in the work environment as well.
4. Bushmasters' Jungle Survival (Guyana)
Bushmasters offers an intense two-week survival course experience in a jungle environment deep in the heart of the Amazon. Participants are transported to Guyana where they train with an experienced Bushmasters instructor and two local guides. They will learn valuable survival skills in a two-phase programme divided between training and isolation. During the isolation phase, students quickly discover how valuable it is to work with local guides who know the Amazon inside and out.
Jungle survival essential gear
5. Sigma 3 Arctic Isolation (Arctic)
The Arctic can be one of the most punishing environments in the world due to the extreme weather and a lack of natural resources. Sigma 3 prepares students to survive in the Arctic under the most severe conditions. This course can also be used as credit toward earning a level 2 or 3 instructor certificate from Sigma 3. It is a 12-day course with a price of just under £2,000 per person.
6. BOSS 28-Day Field Survival Course (US)
11th Annual Slickrock Gathering
Boulder Outdoor Survival School is the oldest and longest running survival school in the world, having opened in 1968. Their 28-day Field Survival course takes participants out into the wilderness of Utah (USA) with a minimum of equipment and supplies. It is an experience in surviving a mountain environment with little more than some water, a blanket, and a knife. Boulder Outdoor Survival School offers shorter versions of this training at either 14 or 7 days. They also offer special courses for young people.
7. Karamat Wilderness Ways' Extended Summer Survival (Canada)
Karamat Wilderness Ways is a survival training organisation located in Alberta, Canada. Their extended summer survival course teaches students important concepts including fire building, proper clothing for survival, creating shelters, finding and storing safe water, and more. They also offer an extended winter survival course with additional skills training for cold weather. The Canadian location makes this one of the more unique survival courses in North America.
8. Woodsmoke Woodlander Bushcraft Course (UK)
Woodsmoke offers a variety of Bushcraft courses including their weeklong immersive Woodlander course. This is an introductory course that teaches general survival skills for 'go-anywhere' survival. It seeks to not only teach a broad set of skills, but also to give students confidence to be out in the wilderness without worry. This can be a stand-alone course or a lead-in to one of the more specialised training courses offered by Woodsmoke.
9. Backwoods Survival School's Beachcomber Course (UK)
Most survival schools teach the skills necessary to survive in the woods, jungle, mountains, or snow. Backwoods Survival School is one of the few schools offering a course on beach survival. Such a course might seem useless, but there is a lot to know about surviving along the shoreline. Students learn how to fish, build shelters with limited resources, produce drinkable water through distillation, build fires, etc.
10. Nordmarken Kanot-Center's WEISS Survival Course (Sweden)
The Wilderness Experience International Survival School is among the most respected names worldwide for wilderness survival training. Nordmarken Kanot-Center is a Swedish survival school offering two Wilderness Experience International Survival School survival courses including the level one Temperate Survival course. This course teaches fundamental survival skills necessary to survive in Europe's temperate areas. Completing it is the first step in a series of courses that eventually enables successful graduates to earn the coveted Wilderness Experience International Survival School badge.
Wilderness survival training is becoming more popular with each passing day. Some view it as just a
different kind of holiday while others see survival training as an essential commodity in an ever more dangerous world. Regardless of the reasons for attending, participants learn new skills and different ways of thinking that serve them well in multiple areas of life. Learning to survive in the wilderness is not a bad way to spend a free weekend or holiday.