Look up any list of top travel destinations in the world and chances are the miniscule south-eastern European country will be right up there with the very best of them.  Some will perhaps remember the name Serbia and Montenegro. Our Montenegro was one of the better halves but divorced from Serbia in 2006, and the pair decided it was in their best interests if they saw out the rest of their lives single.


If these two were man and woman, Montenegro must have been the female. And not just any female. A stunning, petite, full-bodied woman.  For what would you call a tiny country of not more than 700,000 embodied with a superfluous of tantalizing features as rugged mountains, pristine coastlines and turquoise waters, mystical islands, picturesque Riviera, storybook-perfect walled towns, and fjords sprinkled across the country? I thought so.
Clearly blessed with so much, it's perhaps a classic case of beauty without brains. The brains in this case denoting the lack of her own currency having adopted the Euro (despite the fact she's not in the Eurozone). So much did the other Eurozone countries want this beauty to flourish that they decided to look the other way.
The cost of travel here is not overpriced as is the norm with top travel destinations. In fact, this is one of the cheapest countries to travel in Europe. Couple that with its small size and it means as little as a fortnight can go a long way in making your trip worth the while.
So then, what can you expect from this Balkan beauty?
Here are the top 20 things to do in Montenegro.

1. Hike in the Prokletije Mountains
If you love to hike, then you'll fancy a trip up the Prokletije Mountains. Meaning the accursed mountains, legend has it that they were created when the devil himself unleashed his fury in a single day of mischief.
It's not just for the ultra-fit pros (although it's not short of a couple of scary peaks) but the regular Joe can find friendlier routes near the Albanian border. Danijel Mihajlović, a photographer, has a good post on hiking in the region.
#2 Take in the sites of Kotor
You haven't been to Montenegro if you haven't been to the coastal city of Kotor. It's a quaint town founded in the 5th century and it's just so ridiculously stunning it's surreal.
If roaming the web of streets is not gratifying enough, perhaps you'll be taken by its tag as one of the most sublime nautical adventure grounds, the Bay of Kotor. A UNESCO World Heritage Site, it's the largest natural harbor in the eastern Mediterranean and Europe's southernmost fjord.
If still that doesn't thrill you, perhaps you'll marvel at its Venetian architecture, or the 12th-century Romanesque cathedral, or the 17th-century clock tower. But if art and history isn't your thing, worry not; there are plenty of chic boutique hotels and seafood eateries.
#3 Enjoy the Luxurious Sveti Stefan

This is a luxury resort in the form of a medieval stone village that rests on a fortified islet with a causeway connecting it to the mainland. It was during the Yugoslav years that it was first converted into a hotel housing renowned guests, before re-opening in 2009 as the 5-star Aman Sveti Stefan.
#4 Unearth the Tiny Floating Islands of Perast

Perast is located on the Bay of Kotor and comprises magnificent old stone villas overlooking a pair of little islets, as well as other attractions like Our Lady of the Rocks and Sveti Dorde (St. George), each accentuated by a church.
#5 Explore the 7-century-old Herceg Novi
Herceg Novi is a town tracing its roots 700 years ago, and definitely a must-visit.
The town itself aside, you can enjoy the impressive ornate Savina Monastery – and the beaches of Lustica Peninsula accessible by boat.
#6 Visit the Rugged Durmitor National Park
Durmitor National Park is another attraction in Montenegro that has been awarded the UNESCO World Natural Heritage status, and that tells you a lot before you even get to know it's famed for its high peaks, glacial landscapes, some of the deepest gorges in Europe, and dense pine forests.
It will especially linger long in the memory for the Crno Jezero (Black Lake) experience that involves a 2-mile (3km) walk from the national park office. Other to-dos here include biking, hiking, rafting, kayaking and paragliding.
#7 Go Climbing in the Lovcen National Park
Towering above Kotor is the rocky mountain of Lovcen with a peak that stands 5,440ft (1.65m) and home to the Njegos Mausoleum. Given the scenic nature of this country, the views here will have you itching to come back. The national park office is in the former home of the Montenegrin royal family, Cetinje.
#8 Explore the Old Town of Budva
Budva town is an old town boasting picturesque cobbled alleys and the medieval walls that used to guard it still standing in place.  It houses Venetian-era buildings majority of which now host cafes, restaurants and souvenir shops.
#9 Charter a Yacht
Charter a yacht and take to what is often referred to as Europe's southernmost fjord (Bay of Kotor).
The river shores are dotted with waterside villages comprising houses dating centuries back, as well as fishing harbors made vibrant by a host of colored wooden boats.
#10 Birdwatch on Lake Skadar
This is the biggest lake in the Balkans and birdwatchers will be treated to over 270 species, a good number endangered.
#11 Sample History at Biogradska Gora National Park
This is home to the last three jungles in Europe. It stands between the Lim and Tara Rivers and spans over 13,000 acres (5,400 hectares).
#12 See Europe's Deepest Canyon
It goes by the name Tara. Measuring 51 miles (82km) in length, and 4,300ft (1,300m) deep, the dramatic canyon is the deepest in Europe and no doubt the highlight of inland Montenegro.
#13 Sunbath on the Best Beach in Montenegro
is touted as the best beach in Montenegro and that is no small fete. Not in this country.
Overlooking a turquoise bay, it's a lovely 1.2km stretch of fine pebble beach speckled with sun beds and umbrellas. It's often host to open-air concerts and international celebrities love it here.
#14 Get Spiritual at the Ostrog Monastery
The amazing monastery was built in the 17th century and it houses a tiny cave church wherein lies the remains St Basil of Ostrog, its founder.
#15 Relax on the Beaches of Budva Riviera
The picturesque town of Budva is lined by a 35-km strip of Adriatic coastline with no less than 17 beaches to make your pick from.
#16 Stroll around Ulcinj
Ulcinj is one of the oldest towns on the Adriatic coast and includes a number of top attractions such as the Renaissance Church Mosque and the Balsica Tower.
#17 Enjoy a Drink Plantaze Winery
If you love your wine, then you'll probably know by now that Plantaze is the business when it comes to wine production in Montenegro. The largest wine producer in the country is famous for its potent red Vranac (black horse) wine. Head over to Plantaze's Sipcanik wine cellar for a taste of the wines (and don't forget to carry some).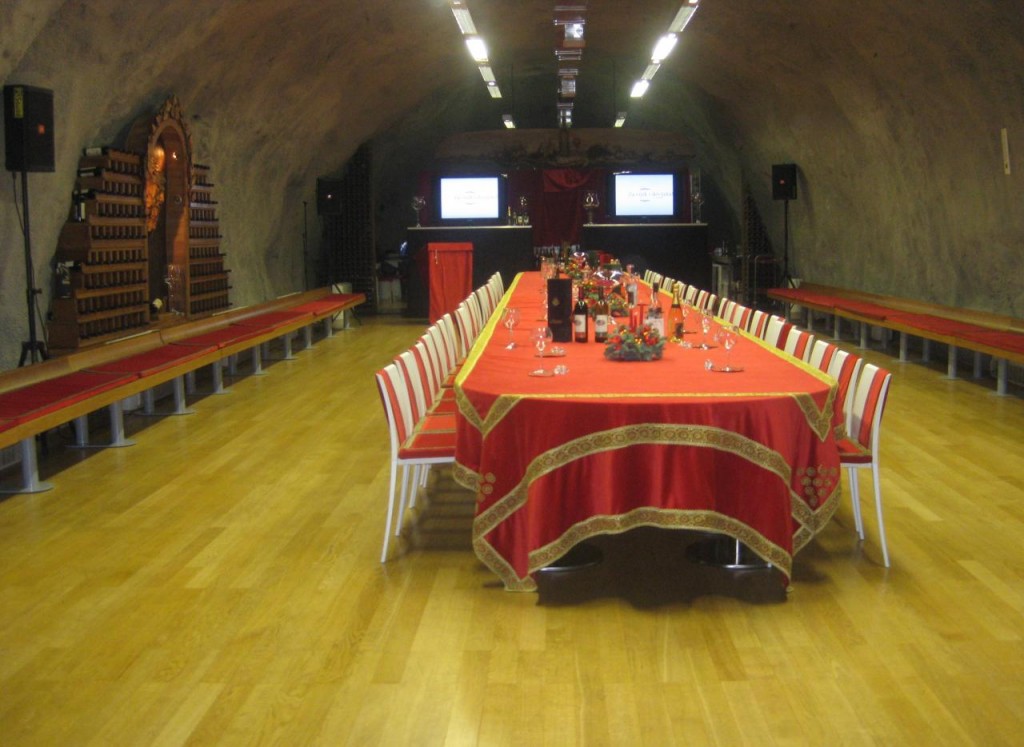 #18 Visit the Porto Montenegro Marina
Tivat – Porto Montenegro is state-of-the-art marina featuring 630 berths for yachts and (super yachts) which has in turn spawned hotels and restaurants, waterfront residences, leisure facilities and more.
#19 Check out the Millennium Bridge
The photogenic Millenium Bridge is must-see. It's a great place to take a stroll in the late afternoon and magnificent when lit up at night.
Adjacent to it is the older Moskovski Bridge for pedestrians.
#20 Make a Stopover at Stari Bar
Stari Bar is an ancient town with a matching long history tracing its way back to 800BC.
Located at the foot of Mount Rumija atop the Londsa hill, the ruin was flattened in the 3rd century by Romans before being rebuilt again. Turks occupied it between the 16th and 19th centuries but most of it was destroyed in the fiery clashes of 1878 between the Turks and the locals.
Best Montenegro Hotels
Montenegro has some very cheap and amazing hotels to choose from, you will be surprised how nice some are.  Service standard can be very high compared to what you are used to as they all want repeat business.
Videos of Montengro